Photo © Julie Sotomura
Welcome - Pineola Home Page
Pineola is an Indie-Americana band, based in Seattle, and built around the songs of Leslie Braly. These songs are glimpses of everyday life, as witnessed by a keen eye, and retold in a way that is masterfully simple and real. With a sort of poetic slight of hand, Leslie uses a handful of words, which somehow come together to illuminate those ordinary events and show us just how extraordinary everyday life really is.
CD Rlease Party - Thur June 20!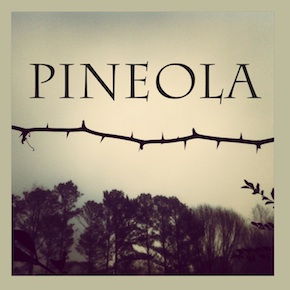 As you may know, we are just getting ready to release our new album. Produced and engineered by Johnny Sangster (Crackle & Pop!) and mastered by Rick Fisher (RFI Mastering) the end result sounds great. We are having a CD release party on June 20 at the Phinney Neighborhood Center. We hope you can join us.
We are eternally grateful to everyone who contributed to the crowd funding campaign that got us from the point of just having some nice recordings to actually getting a bunch of CDs you can all take home with you.