Photo © Julie Sotomura
Welcome - Pineola Home Page
Pineola is an Indie-Americana band, based in Seattle, and built around the songs of Leslie Braly. These songs are glimpses of everyday life, as witnessed by a keen eye, and retold in a way that is masterfully simple and real. With a sort of poetic sleight of hand, Leslie uses a handful of words, which somehow come together to illuminate those ordinary events and show us just how extraordinary everyday life really is.
New Release - Pineola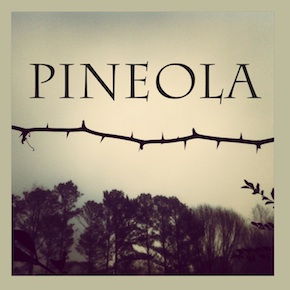 Our new self titled album is now available. The album contains 10 new songs - all written by Leslie Braly. It is produced and engineered by Johnny Sangster (Crackle & Pop!) and mastered by Rick Fisher (RFI Mastering) the end result sounds great. You can check it out on the MUSIC page of this website or on our new Bandcamp page.